All-On-4 Dental Implants - Fort Lauderdale, FL
All On 4 Dental Implants give you the strength of natural teeth and put an end to the struggle of having bad teeth and failing dental work for good. Implant-retained prosthetics give you a permanent smile that looks and feels natural.
Bad chewing, overpriced implant treatment, improper placement, painful implant procedures, and unnatural teeth look, are no fun! Dentists at Coral Ridge Smile treatment model revolves around the patient. Yes, you can have a great new smile in just one day under sedation with All On 4 dental implants.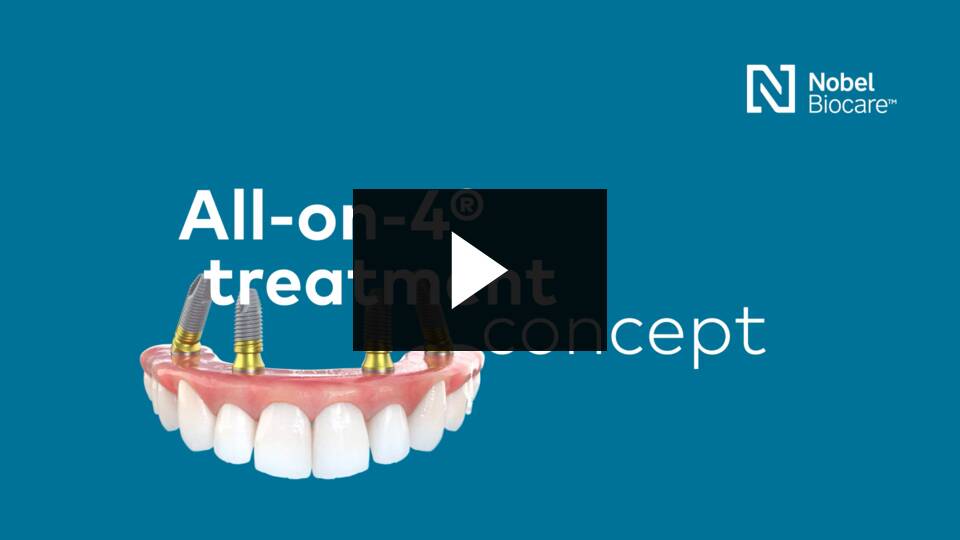 With the increasing awareness in dental implants, Coral Ridge Smile All-On-4 Dental Implants practice has become a leader in dental implant technology in South Florida. Coral Ridge Smile is located in a prime Fort Lauderdale location close to Holy Cross Health-Fort Lauderdale and the neighboring communities of Fort Lauderdale.
All-On-4 Dental Implants Cost
The cost of All on 4 Dental Implants starts at about $23,000 per arch for permanent (no temporary) teeth-in-a-day with All-on-4® dental implants, as of 2023.
The teeth-in-a-day with All-on-4® dental implants is a procedure for patients who don't want dentures to treat bad teeth, broken caps, failing teeth, broken bridges, and missing teeth. The procedure covers the costs of dental implant procedures, including 4 dental implants, surgical placement, and a permanent set teeth for one arch.
To provide the best experience to our patients, we have pioneered All-on-4® techniques that are efficient as well as affordable. In fact, our All-on-4® tech save treatment costs to the tune of $3,000 to about $9,000 per arch, making this treatment plant the most affordable in the US for replacing.

All-on-4® procedure is carried out at our office to provide better dental care to our patients. Compared to the two-location approach in which two doctors—each charging separate fees, which increases treatment cost—the single location All-on-4® techniques costs much lower.

The All-on-4® dental implants procedure is entirely performed in a single facility. Most of the lab work is performed in-house. For one full month, the All-on-4® provides a full set of teeth within 24-48 hours treatment.

We know that healthy teeth lead to happy, confident smiles. We look forward to understanding your dental issues and figure out the best treatment plan to get you smiling, eating, and speaking normally.
Our All-on-4® dental implants doctor is looking forward to bring the smiles back to his patients' life. He invests several hours each week following up with patients responding to their emails and phone calls. He also provides various complimentary consultation services such as reviewing x-rays received in the mail and performing free dental exams.

What is involved in an All-On-4 Implant consultation and exam?
A dentist from Coral Ridge Smile will evaluate your teeth, gum condition and smile to determine if you are a good candidate for this implant procedure. We will work with you throughout the implant placement process to ensure that your implant posts are optimally placed to provide you with a long-lasting permanent solution that feels and functions like your natural teeth.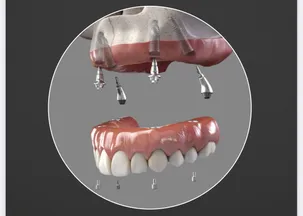 What are the advantages of All-on-4 implants?
Full-mouth rehabilitation with only four implants
Immediate implant function
No need for a bone grafting procedure
Rapid improvement in quality of life
Shorter overall treatment time
A less invasive treatment
A more cost-effective treatment
What is the cost of fixing you smile with All-On-4 dental implants
The real cost is in not getting back your smile.. Much more than just another dental procedure—All-On-4 implants can be a true life changer. This is an investment that can overnight boost your self-esteem and help you get your life back.
What is the All-On-4 dental implant process?
After the consultation visit, 4 metal posts are placed, this treatment uses just four implants to provide a solid foundation for your permanent teeth.
Then after your dental implants have been placed, the final step is to allow them to heal properly. Immediately following your procedure, you may experience some minor soreness and swelling while having a soft diet.
How Long Does All-on-4 Last?
All-in-4 implants are proven to stand the test of time. In fact, data shows they can last for over 20 years with the right care. The implant screws should never need to be replaced; however, your teeth will experience daily wear and tear. You may need adjustments over the years, but about 96% last for 10 years or longer without any issue.

The all-on-4 treatment concept offers a predictable way to treat failing dental work and bad teeth in patients that do not prefer regenerative procedures, which increase morbidity and the treatment fees. The results obtained across all the literature indicate a survival rate for more than 24 months of 99%.

Think All On 4 Dental Implants may be right for you? Call Coral Ridge Smile in Fort Lauderdale, FL today at (954) 990-6543 to schedule an appointment!