Dental Implants in Fort Lauderdale, FL
We offer putting patient afraid to the dentist to sleep with IV anesthesia. Waking up when the procedure is over provides the most pleasant dental experience solution in Broward county. We start by offering an easy solution to book dental implant appointment.

If you've recently lost a tooth due to trauma or need a tooth extracted because of damage, it may be daunting to think about having an incomplete smile. There are many ways that you can go about replacing your missing tooth and it's important to learn more about tooth replacements so you can choose one that's best for you and your lifestyle. Dental implants are long-lasting and are durable enough to withstand the pressures caused by biting and chewing, giving you a functional and aesthetic smile again!

Replace Your Missing Tooth with a Dental Implant!
When you lose a tooth, you lose the root that once stimulated your gums. Missing this stimulation can cause your jawbone to start to fall apart and can cause your face to start sagging in the future. With dental implants, a titanium post is inserted into the gums to replace the root that is now gone. This helps anchor your tooth as well as reintroduce stimulation to your gums.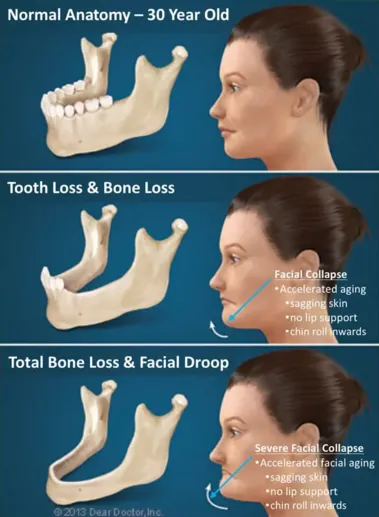 Once the gums have healed, your dentist will top the post with a dental crown. This crown will be custom-made to fit perfectly in your smile. It will match the rest of your teeth in shape, size, and color, creating a natural and completed smile again. This crown is durable enough to handle everything your natural tooth can and will create a functional smile again.
If you care for your dental implant properly, you should be able to make your implant last for years without any issues. Luckily, caring for your new tooth is simple and won't require any changes to your normal routine. You should be brushing and flossing daily and visiting your dentist for regular check-ups. This routine helps keep your natural teeth healthy as well as keep your dental implant in tip-top shape!

What Determines the Cost of a Dental Implant?
For an accurate estimate of the cost of your dental implants treatment, we recommend a consultation with one of our certified and licensed dental implants doctors. what determines the cost of dental implant treatment that can affect overall cost include the number of implants you will be receiving and if you will need a bone grafting procedure or an extraction to prepare your bone for your implant placement.
The long-term value of dental implants is undeniable: replacement teeth that allow you to eat the foods you love, appear natural when you talk and smile, and maintain the health of your jaw bone are truly priceless. When you also consider the fact that implants can last decades with proper oral care, the difference is clear between implants and less expensive tooth restorations that must be replaced periodically.
Alternative tooth replacement options, such as removable dentures or bridge work, only sit inside of the mouth and do not fuse to the jaw bone underneath. Because of this, they do not prevent the jaw bone from weakening over time. Dental implants are designed to replicate the appearance and health benefits of a natural tooth, including providing necessary stimulation to the jaw. Your implant is secured in this way and will not be removed during eating, brushing, or throughout the day like removable oral appliances.

How much do dental implants cost in Florida?
The Average Cost of Dental Implants in Florida The average Florida dental implants cost is $2,800. This cost is inclusive of the implant, abutment, surgery, x-rays and the crown. However, the amount is not inclusive of the CT scan, and initial consultation fees.
How much does it cost to get top teeth implants?
As of 2023, on average, the cost is about $24,000. Keep in mind that an individual top or bottom set can set you back anywhere from $2,800 to as much as $25,000. However, this cost associated with full mouth set of teeth with implants is definitely worth it.
What is the failure rate of dental implants?
Once an implant has been placed into the jawbone, a dentist mounts a replacement tooth to the implant. Dental implants have a high success rate, but some people experience dental implant failure. It's estimated that about 3 to 5 percent of dental implants fail, mostly within 4 – 6 months after a procedure.
Dental implants have been growing in popularity as a means of replacing missing teeth. With this method, oral surgeons or periodontists (a dentist who specializes in procedures for gum disease and dental implants) permanently affix natural-looking false teeth customized and color-matched to fit into your smile. This multi-stage procedure has a very high success rate, with 90%-95% of implants lasting without an issue for 15 years or longer.
In other cases, however, dental implant failure can cause the implant to feel loose and contribute to chewing difficulties and pain, among other symptoms. Many factors can increase the risk of this happening, such as having certain medical conditions, infection at the implant site (peri-implantitis), or complications of the surgery.
Do All-on-4 dental implants look natural?
Yes, patients can bite down with up to 70 percent more biting force, which allows them to eat the foods that they love. All-on-4® dental implants look exactly like your natural teeth. No one will be able to tell that you are wearing a dental prosthetic.
The All-on-4® treatment concept is a cost-efficient, graftless solution that provides patients with a fixed full-arch prosthesis on the day of surgery.*,1,2
Nobel Biocare offers an extensive implant range for graftless treatment – from standard to challenging cases.

What are some dental implants complication?
The risks and complications you are taking for dental implants include infection, damage to other teeth, delayed bone healing, nerve damage, prolonged bleeding and jaw fractures. If you are willing to take these risks, dental implants might be the best option for you as they are the standard of care when it comes to replacing teeth as a natural and permanent solution.
Are teeth implants worth it?
Dental implants are worth the time and expense if you need to replace a missing tooth. Implants provide a strong foundation for permanent and natural solution for teeth replacement and can be made to look like the enamel of your natural teeth. Tooth loss can occur due to decay, cavities, periodontal gum disease, and or injury
Are dental implants painful?
Dental implants are considered to be the best options to replace missing or damaged teeth. The procedure itself is not painful since it is performed with either IV sedation dentistry general or local anesthesia to completely numb the mouth. After the placement of the implant, once the numbness wears off, mild pain may be noticed by the patient.

Can dental implants be done in one day?
Same-day implants can usually be done in a single procedure, ranging from 30 minutes to 2 hours, depending on the number of dental implant to be inserted into the jawbone. However, it is important to note that you can actually leave the office with your permanent teeth.

Dental Implants Surgery in Fort Lauderdale, FL
During your consultation appointment, you will meet with the doctor who are both Florida board-certified and experience clinician. They will discuss your surgical goals and design a treatment plan to achieve them. If you're concerned about pain or experience surgical anxiety, there are many anesthesia options to choose from. We are specially trained to safely administer many forms of anesthesia and sedation.

Once the anesthesia has been administered, your doctor will make a small incision in the gum tissue and place the implant post. Over time, the jaw bone will fuse with the post. When the post and bone have bonded. Then your restorative tooth will attach the implant as a porcelain or zirconia crown.
Will I be asleep during the dental implant procedure?
Your choice of anesthesia will depend on the complexity of your procedure and your anxiety level. Some patients are fine with local anesthesia to numb the area and remain awake while the implant post is placed. Others prefer to be completely sedated and wake up when it is over. We offer several anesthesia options to suit your needs and ensure you feel comfortable.
Dental implants near Fort Lauderdale
We have pioneered dental implant placement with advanced minimal invasive laser techniques for fast recovery in certain clinical cases. In addition, we specialize in sedation and provide an anxiety-free visit with twilight sedation and general anesthesia. We take all major dental insurance and offer payment plan options for your convenience.
We can give you a radiant new smile in one day! We help people in Plantation and Fort Lauradale area look younger and get their smiles back. Patients are rediscovering the comfort and confidence to eat, speak, laugh, and enjoy life again. Patients come to us from Broward County and other cities in South Florida all in search of that perfect smile through dental implants.
Laser and sedation dentistry is what we do. Our specialty in laser implant techniques allows us to save and repair failing implants
You may look younger and feel healthier with dental implants. The procedure is a small titanium post that is placed into the jawbone where teeth are missing. The bone bonds with the titanium implant, creating a strong foundation for artificial teeth. In addition, they can help preserve facial structure, preventing the bone deterioration that occurs when teeth are missing.
Dr. Max Arocha enjoys very much helping patients get a single tooth and several teeth replaced by dental implants. He spends several hours every week replying to emails, answering phone calls, reviewing x-rays received in the mail, performing free exams, and countless complimentary dental implant consultation services.
Our experienced and trained dentist helps patients who have lost a tooth or teeth due to periodontal disease, an injury, or some other reason. Our office is serving the city of Plantation, Pompano Beach, and the Fort Lauderdale area with the placement of dental implants. Dental implants are designed to provide a foundation for replacement teeth that look, feel, and function like natural teeth. The person who has lost teeth regains the ability to eat virtually anything and smile with confidence, knowing that teeth appear natural and that facial contours will be preserved in most cases.
While high-tech in nature, implants are actually more tooth-saving than traditional bridgework, since they do not rely on neighboring teeth for support.
Periodontal disease causes the bone to be lost; if it's not caught in time, there's so little support for the teeth that they have to be removed. A Full Denture replaces all the missing teeth in the upper and lower jaw. When the entire procedure is completed in one day, it's called an Immediate Denture. A Partial Denture is a removable appliance that replaces multiple missing teeth. It can be attached to the teeth with clasps or it can be attached to the teeth with crowns. An overdenture has some sort of direct connection to dental implants. The connection helps secure the Full Denture into place while overcoming the instability and lack of retention of a common complete denture. This is a good treatment option for an individual who requires a full denture but wants to achieve a more stable and less bulky type of restoration.
You know that your confidence in your teeth affects how you feel about yourself, both personally and professionally. Perhaps you hide your smile because of spaces from missing teeth. Maybe your dentures don't feel secure. Perhaps you have difficulty chewing. If you are missing one or more teeth and would like to smile, speak and eat again with comfort and confidence, there is good news! Our dentist in Plantation has one goal and that is to make you look healthier! Under proper conditions and diligent patient maintenance, they can last a lifetime. Long-term studies continue to show improving success rates.
There is no specialty recognized by the American Dental Association ( ADA) for dental implants in the United States. The surgery may be performed under oral conscious sedation, nitrous oxide sedation, conscious intravenous sedation, or local anesthesia by a trained and certified dentist. These types of surgical procedures are mostly performed under IV sedation or local anesthesia.
How much does a dental implant cost in Fort Lauderdale
As of 2023 our dental implant cost in Plantation, FL starts at about $2,000 and includes the implant, the surgery, local anesthesia, and follow-up visits.
A single implant typically costs starts at $1,900 but can be $2,800 or more if additional procedures like extraction, bone grafts, gum grafts, or a sinus lift are needed. The average cost is $2,750 for the year 2022
Placing an abutment and a dental crown on a single dental implant typically adds an additional cost. The average cost last year was about $2,000 for implant placement, provisional tooth, healing abutment, permanent crown, and all follow-up visits.
Our certified and licensed implant dentist in Plantation is here to help you. Payment plans are available. We are a preferred provider of all major PPO insurance. Look below for our cost and price.
Dental Implants IV sedation in Fort Lauderdale, FL
We are a certified intravenous (IV) sedation provider servicing the city of Plantation, Fort Lauderdale, and Pompano Beach. The most obvious advantage of conscious IV anesthesia is to allow the patient to undergo multiple dental implant procedures, all while being sedated. Our facility is Florida board-certified to provide general anesthesia service. Call today for information about how to sleep through your next dental appointment. In general, these sedated patients for dental implants do not want to remember anything when going to the dentist. At our practice, we help patients undergo years' worth of dental work all while being sedated, in as little as one visit.
Our focus is to replace anxiety with a peaceful and relaxing dental implant visit. As a Florida board-certified in conscious intravenous (IV) sedation Dr. Max Arocha and his team are committed to providing you with a comfortable dental experience for your dental implant procedure.
We offer Sedation Dentistry for dental work including dental implant placement, teeth removal, oral surgery, etc. IV sedation is available for all implant-related dental treatments.
We are known about conscious Intravenous (IV) Sedation, often referred to as Dental Intravenous (IV) Anesthesia or "Twilight Sedation". This is what sets our office apart from other dental practices; Imagine undergoing years' worth of dental work all while being sedated. Once you have experienced the great benefits of IV sedation dentistry, you may wonder why you waited so long to make the appointment.
We also performed ALL-ON-4 dental implants known as Teeth-in-A-Day for patients who have failing teeth, bad teeth, broken caps and bridges, missing teeth and don't want dentures. This procedure includes teeth removal, 4 dental implant placement, and same-day delivery of set teeth. The cost of ALL-ON-4 dental implants for teeth-in-a-day over 4 implants.
How much is sedation cost for dental implants
As of 2023 our plantation office Intravenous (IV) conscious sedation costs about $250 $385.00 per visit .
Oral Sedation (Pill/tablet) cost about $75.00 per visit
Inhalants Sedation | Nitrous Oxide (Laughing Gas) cost between $75.00 - $125.00 per hour
A "non-IV sedation" taking a cocktail of three sedation pills and Nitrous Oxide cost $265/visit
General Anesthesia cost about $600/hr (maybe less for longer procedures)
Does insurance cover dental implants?
Some insurance coverage may be between 25% and 75% of the total implant fee. Our Plantation office in the Fort Lauderdale area takes all major PPO insurance plans including Delta Dental, Metlife, Cigna, Guardian, AETNA, Humana, Assurant, United Healthcare, United Concordia, and many more. Because our office is in-network with most dental insurance plans we can maximize your savings for dental implant surgery costs. Let us submit claims to the insurance company on your behalf and provide you with a breakdown of the dental implant treatment cost.
The best way to learn more about your coverage insurance policy is to have Maria Sherman call and speak with your dental insurance company directly. This way we can help you determine the estimated out-of-pocket cost of the implant procedure and assist you with a payment plan if you so wish.
Implants are typically more expensive than bridges, but they more closely simulate the appearance and function of natural teeth. Wondering if your insurance plan covers implants and, if so, what they would cost?
PPO and HMO dental insurance enrollees – Before you begin implant treatment, ask your dentist to obtain call the insurance company directly to obtain an estimated cost. This free service ensures that you know, upfront, what the dental plan pays and the difference for which you will be responsible.
Hundreds of implant surgery procedures, in well over a decade, have been performed by Dr. Max Arocha DMD. Serving the city of Plantation, Hollywood, Fort Lauderdale, Pompano Beach, and Deerfield beach.
Give yourself a fully completed smile again with dental implants! Contact Coral Ridge Smile in Fort Lauderdale, FL at (954) 990-6543 to learn more today!