DentIST Fort Lauderdale, FL
Welcome to Coral Ridge Smile - Fort Lauderdale, FL. Your Dental Implants, LANAP and Sedation Dentistry in Fort Lauderdale, FL
As of 2023, Dental Implants, Sedation Dentistry, twilight IV anesthesia, All-On-4 Implants, and Laser Gum Treatment (Laser-assisted new attachment procedure) of Fort Lauderdale at Coral Ridge Smile - Fort Lauderdale, FL is what we do. Our team members are just a phone call away or a text message away. Failing dental work, bad teeth, bad gum, bad chewing, painful dental procedures, and unnatural teeth look, are no fun!
Coral Ridge Smile is on the top list of quality dental implants expert's dentist in Fort Lauderdale. We start by offering a easy solution to book an appointment
The dentists at Coral Ridge Smile - Fort Lauderdale, FL have helped thousands put an end to their dental issues by bringing 21st century gum laser, dental implant technology expertise and sedation dentistry solutions together in one place.
With a highly trained team in sedation, precise CT scan equipment, dental implant lab facilities and friendly patient Laser Assisted New Attachment Procedure (laser gum treatment) team members —all together in the same center—we're uniquely equipped to make dental procedures under sedation the best possible experience it can be for patients.
Fort Lauderdale Dental Services Offered at Coral Ridge Smile include:
Dental Implants, Sedation Dentistry, All On 4 Dental Implants, Laser-assisted new attachment procedure and Dental Implants Periodontist. Our porcelain and zirconia teeth makes for a great smile. Whether it's replacing a single tooth, multiple teeth or a full mouth, the dentists and clinical staff at Coral Ridge Smile offer patients a world class level of expertise and care.
Dental Implants for a single tooth
All-On-4 implants for full mouth teeth in a day
Sedation dentistry including twilight anesthesia and general anesthesia.
Surgical removal of an unhealthy tooth or teeth and precise placement of dental implants
Variety of pain management options and sedation dentistry
Design and creation of natural-looking porcelain teeth
Laser-assisted new attachment, modern laser technique as treatment for many periodontal gum infections.
Guidance and support throughout the process, with third-party financing available if needed
Dental implants are the new standard of care in tooth replacement, because they fit, feel and function like natural teeth. While porcelain and zirconia crowns provides a more natural looking smile.

Our website also provides you with background about our doctors, office hours, insurance policies, appointment procedures, maps, directions to our office and other useful information. We know how hectic life can be and are committed to making our practice convenient and accessible. And we want you to feel confident that when you choose, you're working with doctors and other professionals who are qualified, experienced and caring.
Please take a few moments to look through this site to get a better feel for Coral Ridge Smile - Fort Lauderdale, FL's doctors, capabilities and services. We also invite you to email or call our office at any time to request an appointment or ask any questions. Thank you
Dental Implants Provider in Fort Lauderdale
If you are looking for a beautiful smile then look no further and book your appointment with us today. We have high-quality dentistry services in Fort Lauderdale. There is a wide range of cosmetic treatments available and we have the expertise and the latest technology to take care of them all. We are also your emergency dentist in Fort Lauderdale; give us a call for any dental-related issues that you may have. Why choose us? We are a family business composed of passionate and friendly brother, two sisters and wife dentist.

We are offering one one consultation with the doctor for dental implants and sedation dentistry and accept all mayor insurances. With our 5 star rating, your level of trust is our upmost importance. Our Dental clinic in Fort Lauderdale gives you guaranteed results with a beautiful smile. Our experience reflects in our patient's smiles.
All-On-4 Dental Implants Florida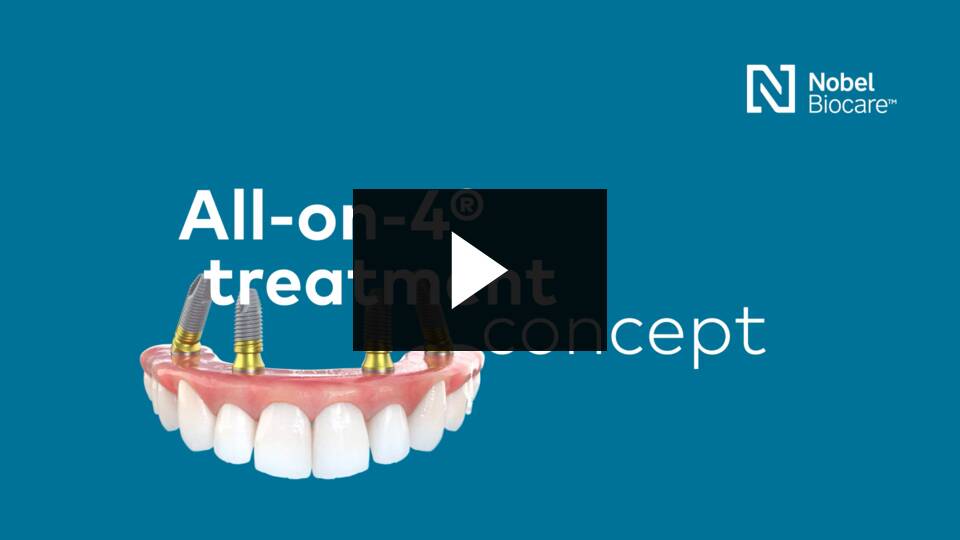 Dental Implant Care Fort Lauderdale to brighten your smile!
For residents in Fort Lauderdale, it can become challenging to find the best dentist for your complete oral health. Yes, you should be picky while choosing a dentist because your smile is what defines you. At Coral Ridge Dental, you will find superb dental treatment by our experienced doctor. From dental implants to sedation and from emergency dental care to complete laser gum treatment like Laser Assisted New Attachment Procedure and REPAIR. We offer a complete range of cosmetic and sedation dentistry treatments for people in Fort Lauderdale. At Coral Ridge Dental every treatment is managed by our expert dentists. We also offer free consultations for dental implants, sedation dentistry and 2nd opinions.

How much do dental implants cost in Florida?
The Average Cost of Dental Implants surgery is $1,889 in Florida. The inclusive cost of the implant, surgery, abutment, x-ray, follow-up, and the crown is $4,489. However, the amount is not inclusive of the CT scan if so indicated. The implant porcelain and zirconia crowns cost from $1,900 - $2,300. The implant, surgery and follow-up visits average cost is $2,100 - $2,400.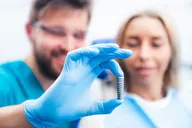 What are dental implants payment plan options and financing?
LendingClub is the best solution of patient financing for dental implants payment options. This payment plans make it possible for patients to receive dental implants procedures.
This Program offers flexible financing solutions. The Program offers an easier way to pay for the implant procedure that is not covered by dental insurance.
Should the cost of dental implants prove prohibitive for an individual, there are options to consider that can put all within reach and save you time and money. We have found that LendingClub online application is fast and easy. It takes just minutes, with no impact on your credit score. The process of financing have changed, and credit scores are no longer the main factor for patient dental implants financing. You can instantly review loan payment options solutions that you qualify for, and you would not need to visit a branch to complete your application.
Since our dental implants office is affiliated with LendingClub for all implants related procedure, lendingClub can finance over $24,000 for upper and lower full mouth set of teeth. All LendingClub financing payment plans feature an affordable fixed rate, which means your monthly payment does not increase. Also, you can prepay your loan at any time and there's not a prepayment penalty or additional fee.
With this type of implants financing plan, patients can break up the total cost of treatment into a series of monthly payments. For a no-obligation click here to apply online for a financing solution and check your options in just minutes.

Does dental insurance cover implants?
The answer is yes! Our experienced and dedicated dental implants insurance coordinator has been successful in maximizing your insurance benefits for dental implants coverage. Most mayor insurance plans have coverage for dental implants. However, it's important to understand the type of insurance plan you have, number of teeth to be replace by implants and the type of crown you would like to have before moving forward.
When it relates to dental insurance implants coverage we take all major PPO dental insurance. Our experienced insurance coordinator has been successful in having insurance companies, such as the ones listed below, pay up to $2,500 and more to cover the cost of dental implants.

Aetna Health Insurance.
Blue Cross Blue Shield
Cigna Dental Insurance.
Delta Dental Insurance.
Metlife Dental Insurance
Guardia Dental Insurance
UnitedHealthOne Dental Insurance.
Humana Dental Insurance.
What do our dental implant dentist offer?
You will find that Coral Ridge Dental offers the best complete range of dental implants and sedation dentistry service solutions. We are not confined to just dental cleanings, mild sedation and porcelain crown and tooth extraction. We offer All-on-4 implants for full mouth set of teeth in just one day, General anesthesia for patients afraid of dentists and much more. We are professionals in the field of dental implants and IV sedation. We know the significance of what our patients desire to get a perfect smile under a relax, comfortable and anxiety free environment . We are here to help our fort Lauderdale community and our main objective is to become the last dental office you will find.
Coral Ridge Smile is on the top list of quality dental expert's in dentist fort Lauderdale. We start by offering a easy solution to book an appointment. When you call us either Lulu or Nichol will answer the phone and not place your call on hold. Our patients trust is why we have a growing list of happy patients.
What is IV Sedation Dentistry and General Anesthesia
General anesthesia puts the patient to sleep, allowing them to wake up when the procedure is over. During this type of anesthesia, your vital signs will be closely monitored. A designated driver is required to take the patient home after the procedure.
Best in the best – Coral Ridge Smile
Coral Ridge Smile offers an experience that our patients afraid of the dentist look for in a sedation dental office. We know that dental treatment is uncomfortable for almost everyone. That is why we treat every patient like family. With the latest in sedation dental technology and expert dental implant knowledge, our patients go through their treatment with ease. With many awards for the best Fort lauderdale dentist, you can feel assured that we go above and beyond. From holistic dentist Fort Lauderdale to making long-lasting relationships, we feel proud in helping so many members in our community.

Accepting New Implants Patients
Your first visit to Coral Ridge Smile - Fort Lauderdale, FL establishes a vital foundation for our relationship with you. During the first visit, we make sure to obtain important background dental information and give you time to get to know your dentist. To understand what to expect for your first visit to our practice, please read through this page. You'll find all the practical information you need, such as a map and directions to our office, practice hours, and more. You can even save some time at your first visit by texting us and completing the patient forms in advance of your appointment.
Mission Statement
We are interested in helping one patient at a time on their journey of achieving healthy teeth and gums for life
To fulfill this mission, we are committed to:
Listening to those we are privileged to serve.
Earn the trust and respect of patients, profession and the Fort Lauderdale community.
Exceed your expectations.
Ensure a creative, friendly and compassionate professional environment.
Strive for continuous sedation dentistry improvement at all levels.
Where can I get more information about Dental Implants and the city of Fort Lauderdale
Being well-prepared for your appointment will ensure that the doctor has all of the needed information to provide the best possible care for you. It also will help relieve any unnecessary anxiety you may be feeling. Educate yourself on your symptoms by reviewing the content on this Web site. Also, take some time to review our dentists page and familiarize yourself with the doctors. We look forward to your first visit.

For more information you may visit our Dental Implants Fort Lauderdale practice at Google My Business
Our Dental Implants and sedation practice owed a huge thanks to our Fort Lauderdale Area and Broward County community for allowing us in helping them with our dental services.
Fort Lauderdale is a city on Florida's southeastern coast, known for its beaches and boating canals. The Strip is a promenade running along oceanside highway A1A. It's lined with upscale outdoor restaurants, bars, boutiques and luxury hotels.
Drive-thru testing for COVID-19 is available for residents and non residents of Fort Lauderdale at https://www.fortlauderdale.gov